About Us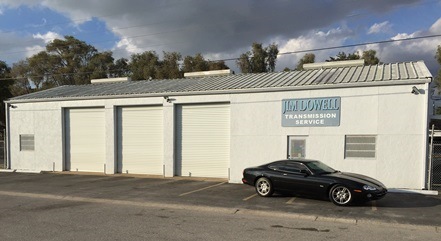 Jim Dowell Transmission Service has been proudly serving the Greater Sarasota area from the same location for the past 40 years.
Family owned and operated by a third and fourth generation father and son team, our current owner, James Voyles realized his passion for automotive repair after spending countless hours working around his dad's transmission business. After receiving his ASE certification, he eventually took over.
Now, many years later, James' son, Justin comes on board to carry on the family tradition.
Growing up and raising our families in Sarasota, we have become known as the most trusted neighborhood transmission mechanics in the area, delivering quality and reliable automotive services. All of our work is done on site, guarantying our customers receive top-notch, affordable services concluded in a timely fashion.
As a family owned and operated business, we make sure the work we do will provide you and your family with safe-dependable transportation.
Contact us today for a free estimate.
Jim Dowell Transmission
2175 Princeton Street
Sarasota, FL  34237
Phone – (941) 953-5155
Fax – (941) 951-2836
Email – [email protected]
Hours of operation:
Monday – Friday, 8:00 a.m. to 5:00 p.m.
Closed Saturdays and Sundays