Home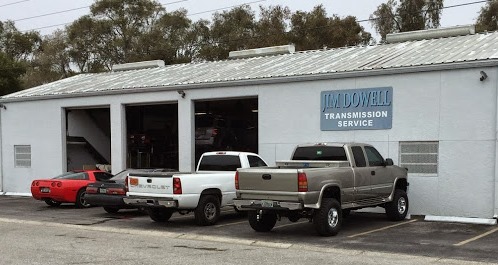 Jim Dowell Transmission Repair Service located in the heart of Sarasota provides the highest quality transmission repair services and repairs in the Suncoast. No job too big or small!  As a leader in our field, we are prepared to handle all of your transmission repair needs, taking a job from start to finish with a precise diagnosis, competitive estimate, and skilled repair work.
We use the most innovative diagnostic scan tools to determine the problem while specializing in rear wheel, front wheel, all wheel, and 4×4 transmissions for foreign and domestic vehicles.  Our eight-lift shop allows us to promptly accommodate large fleet vehicles as well as out-of-town travelers.
We recognize it can be a stressful time when faced with unfamiliar auto repairs, but we promise to patiently and explicitly walk you through the process.
As a family owned and operated business, it is our utmost concern the work we do will sustain longevity and safety for our customers and their families.
Contact us today for a free estimate.
Jim Dowell Transmission
2175 Princeton Street
Sarasota, FL  34237
Phone – (941) 953-5155
Fax – (941) 951-2836
Email – [email protected]
Hours of operation:
Monday – Friday, 8:00 a.m. to 5:00 p.m.
Closed Saturdays and Sundays